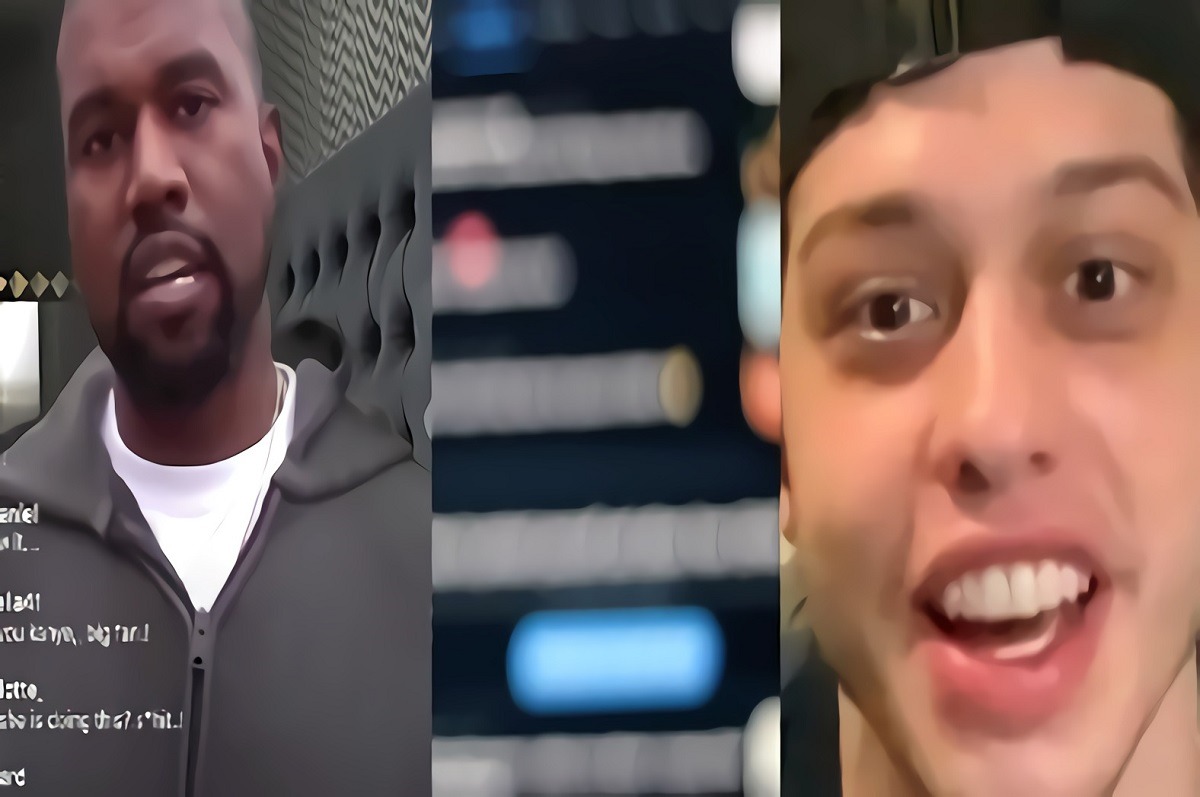 When you see Kanye West in the news it often times has to do with leaked text messages, and that remains true today. A series of leaked texts from a heated exchange between Pete Davidson and Kanye West offered up for some strange discussions on social media. It appears Kanye has now employed a new strategy for responding to Pete Davidson's attempts to troll him into anger.
Did Kanye West Send a Penis Picture to Pete Davidson in Leaked Text Messages?
For the most part, the new leaked text messages between Kanye West and Pete Davidson are more of the same. Most the discussion was Kanye calling Pete Davidson a punk, and Pete Davidson telling Kanye West he's ruining his legacy and family with how he's acting over his relationship with Kim Kardashian.
However, there was one text that went viral on social media that alleged Kanye West sent an adult image to Pete Davidson in the form of a drawing that looked like the work of a preschooler, but is it real?
The text message in question, which garnered thousands of likes on Twitter alleges that Kanye West sent a penis picture to Pete Davidson, and added a short message saying:
"Hello This Ye."
The screenshot alleges that Pete Davidson responded to Kanye West's penis picture with a simple "?". However, it seems this was a fake text made up by fans trying to be funny. Again the text below is confirmed to be fake despite the fact it's viral on social media.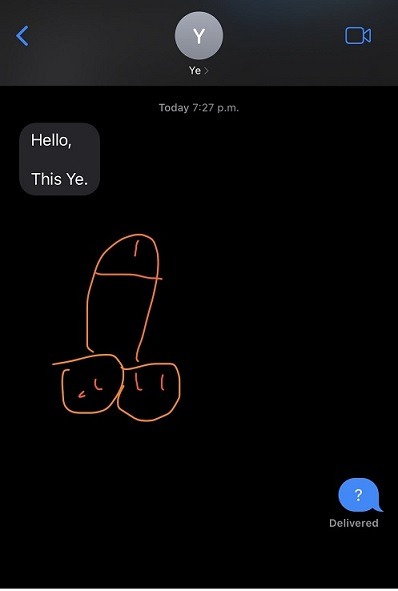 Here are all the real Pete Davidson's leaked text messages to Kanye West. You'll notice Kanye really doesn't like Pete Davidson using profanity.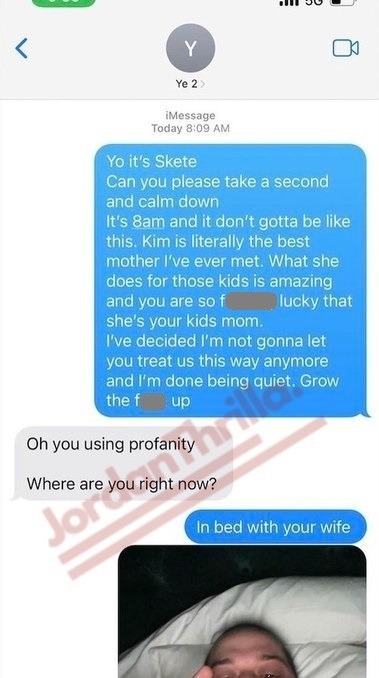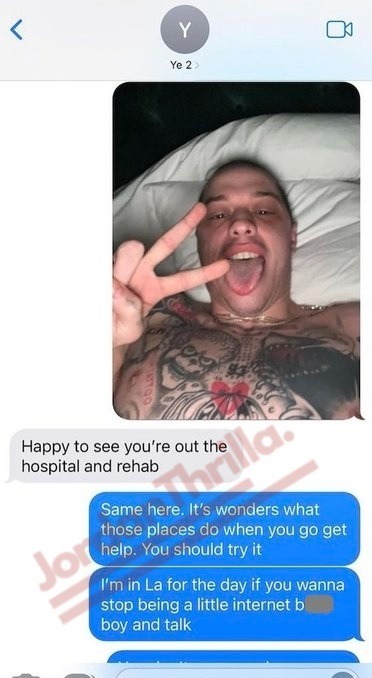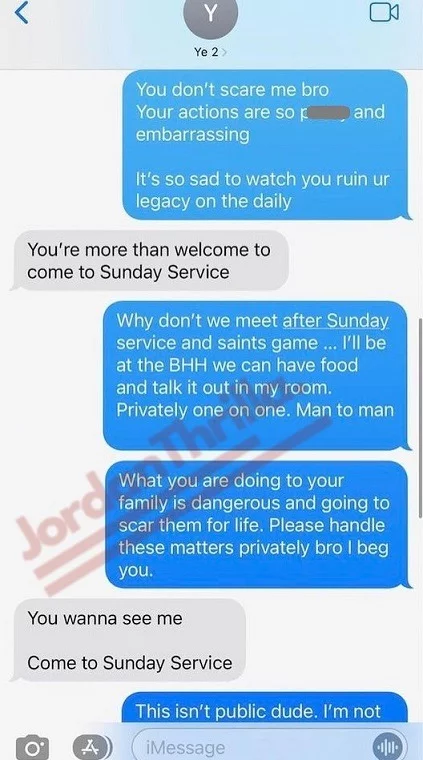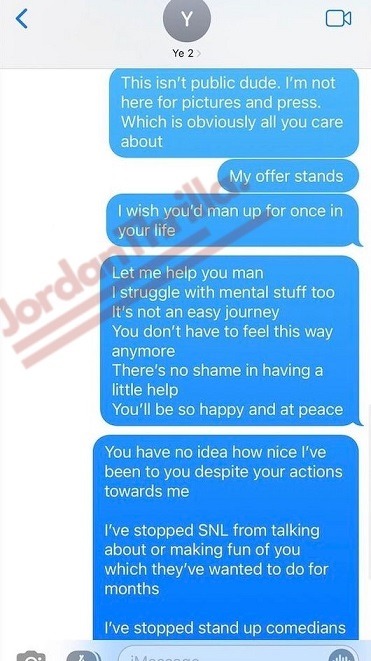 Will Kanye West Meet Pete Davidson in his Room for a Man to Man Talk?
As you can see from the leaked text messages, Pete Davidson offered to meet Kanye West at BHH in his room for a man to man talk. However, Kanye West wants Pete Davidson to meet him at Sunday Service instead, which would make their interaction public.
Considering that Kanye West wants to fight Pete Davidson, he should probably accept that offer to meet him face to face in his room. However, that would also allow Pete Davidson to control the narrative of what happened, so it's also reasonable to see why he wouldn't agree.
Someone put these two guys in a boxing ring already.