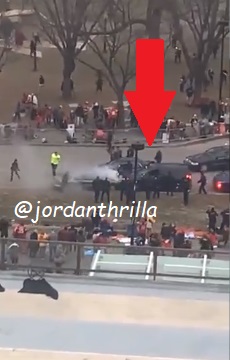 High Speed Police Car Chase Ends In Middle of Chiefs Super Bowl LIV Parade as Car Spins Out Of Control.

If you thought a car chase in the middle of a Super Bowl parade was impossible, think again. In a new video Police clipped a car ending high speed chase right in the middle of the Kansas City Chiefs parade.

The footage is shocking, and it's really a miracle that we can laugh watching it now. With all those people standing on both sides of the road, both cars could of easily slammed into the crowd, but luckily they didn't.
Instead we have a viral video that's too crazy to be real, but is really real which makes it hilarious.
Author: JordanThrilla