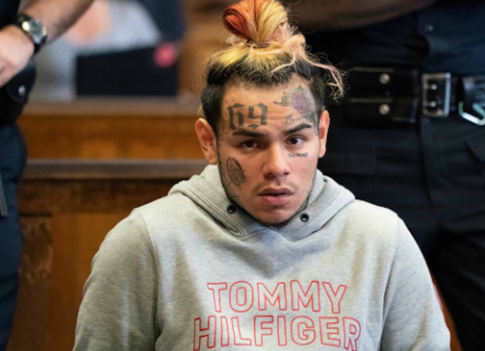 Hot 97 Radio has banned Tekashi 6IX9iNE music. It will no longer be played on its station upon his release from prison according to reports. Tekashi69 is also banned from performing at Summer Jam. According to Hot 97, Tekashi is now considered a "liability" due to his court case testimony and snitching.
Tekashi fans shouldn't be expecting to hear his music on New York's biggest hip hop station ever again. Not even his old records will be played. People were wondering if his snitching and court case would affect his career. Today comes as the first major blow to his career directly related to his court case.
Tekashi recently signed a 10 million dollar deal, which led people to believing the Hip Hop industry would welcome him back with open arms. Hot 97 banning him could be a bad sign for things to come for Tekashi69 when he gets out from prison.
Author: JordanThrilla