Instagram Shuts Down Tory Lanez Quarantine Radio. Instagram Bans Tory Lanez Quarantine Radio.
IG has banned Quarantine Radio and Tory Lanez let fans know in a viral twitter post. Tory Lanez posted message from Instagram saying "Action Blocked" when he tried to start his Quarantine Radio session.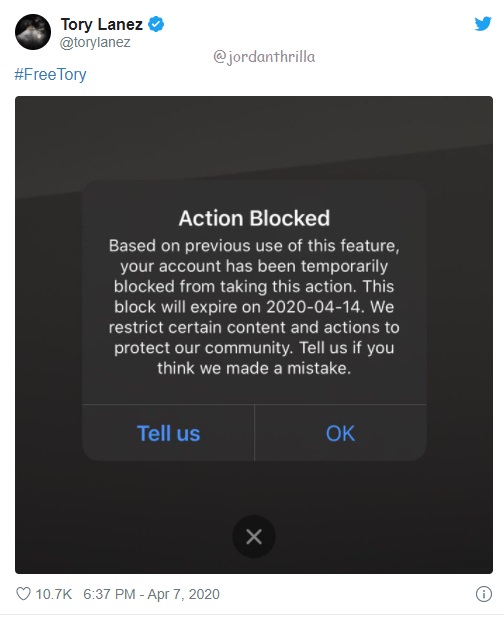 Tory Lanez Quarantine radio had become a staple among many viewers with the crazy stunts they were pulling. It looks like Instagram had enough and shut it down.
Author: JordanThrilla