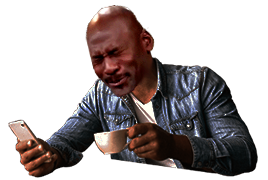 Gregg Popovich was recently trying to turn back the hands of time at Team USA basketball camp. The video is very short, but in that short amount of time we see Gregg Popovich doing an incredible behind the back dribble handle, to a smooth pull up mid range jumper. It is like watching Allen Iverson and Stephen Curry at the same time.
Team USA basketball camp, hasn't gone as expected. A lot of player have unexpectedly dropped out from the roster for unexpected reasons. Players that dropped out so far, include Kyle Lowry, PJ Tucker, De'Aaron Fox, Zion Willamson, Kevin Love, Bradley Beal, Demar Derozan, Damian Lillard, James Harden, Tobias Harris, Eric Gordon, Anthony Davis, Julius Randle, CJ McCollum, Montrezl Harrell, JJ Reddick, and Andre Drummond. Bradley Beal dropped out because his wife was giving birth to a new baby. Congratulations to him on that.
As you can see that is a very long list of players that have dropped out already. Gregg Popovich is the perfect coach for a situation like this, where you need to get the absolute most out of the talent you do have. Spurs have been title contenders the past few season with less than stellar rosters, so Gregg Popovich probably feels right at home, with the unexpected Team USA Basketball roster he is working with.
If worst comes to worst, and more players drop out, Gregg Popovich was just showing his secret backup plan probably. It seems like he is ready to lace up them sneakers, put on a Team USA basketball jersey, and play the point guard or shooting guard position, like the old days ????
#GreggPopovich #Handling #Dribble #TeamUSA