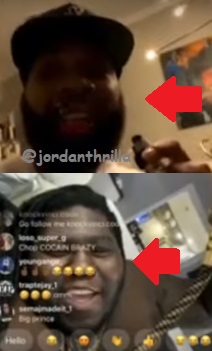 J Prince Jr Confronts Young Chop on Instagram Live in Viral Video.
J Prince Jr pulled up on Young Chop on IG live, leaving him shocked. You could see how shook Young Chop was when he saw J Prince Jr's face on his live feed. In the 12 minute video, J Prince put Young Chop in position where he had to respond on the spot, now time to think. That's usually when the truth comes out.

Young Chop looked scared of J Prince Jr the whole time. It almost looked like he saw a ghost. J Prince Jr's dad is one of the most powerful people in music, so the look on Young Chop's face isn't surprising.
Whatever the issues they had where, hopefully they were squashed during Instagram Live this altercation.
Author: JordanThrilla