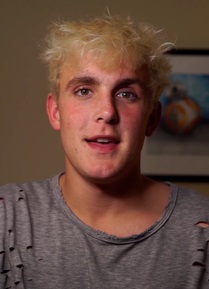 Jake Paul Cures Anxiety For Millions of People and Goes Viral.

Jake Paul sent out a message instructing people how to cure their Anxiety and it has gone viral. Jake Paul said "remember anxiety is created by you" to start off his powerful message with the cure.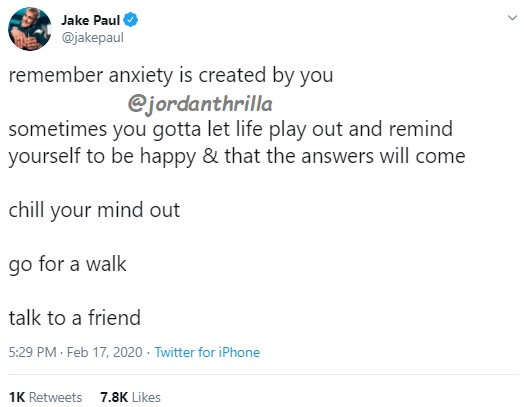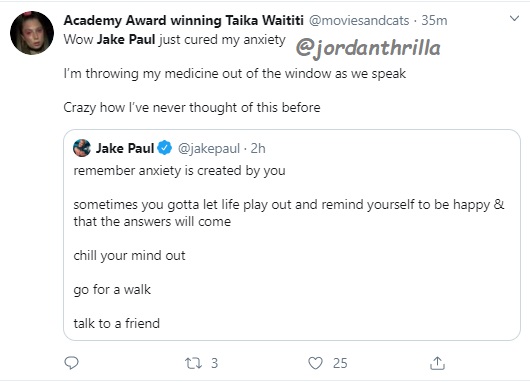 Jake Paul's anxiety cure, led to many responses thanking him for the revealing the secret.
Some people even said they would be throwing out their medicine.
A lot of people were surprised anxiety could be cured so easily.
Next time you are feeling anxiety, remember the words of Jake Paul.
Author: JordanThrilla