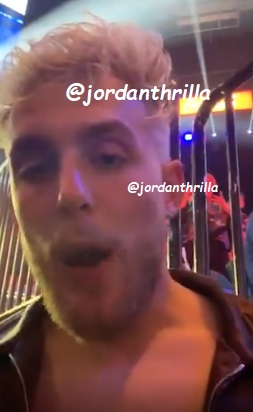 Jake Paul Disses Zayn for Having No Groupies, Then GiGi Hadid Dissed Jake Paul for being ugly. Gigi Hadid Calls Jake Paul an irrelevant ugly Youtuber.

Jake Paul and Gigi Hadid got into a verbal spar on twitter, after Jake Paul said he was about to beat up Zane for being a little guy with an attitude. In response Gigi Hadid called Jake Paul irrelevant and ugly, reminding him that Zayn has her to go home to.

Jake Paul was saying Zayn was cranky because no women at the Deontay Wilder fight wanted to go back to his hotel room with him.
It's odd that Gigi Hadid has to defend Zayn, instead of Zayn defending himself, but at least we know Gigi Hadid is very loyal.
It's also probably made Gigi Hadid really happy to know Zane didn't bring any girls back to his room, which would of made him a cheater.
Hopefully we get a Jake Paul vs Zayn boxing match because of this beef.
Author: JordanThrilla