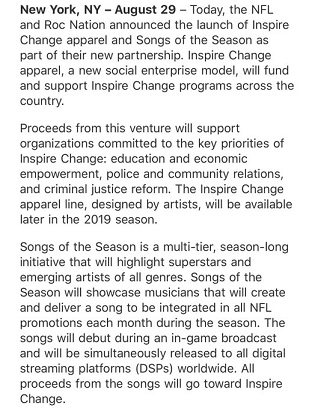 When Jay Z announced he was partnering with the NFL many people were both confused and displeased. Everyone knew, what it meant and how the NFL, and Jay Z might work together, and subliminally profit of Colin Kaepernick . Those apprehensions may have to come to fruition today.
Jay Z, Roc Nation, and NFL announced their partnership release of a new apparel line dubbed "Inspire Change". The whole basis of the apparel line, seems to be almost directly profiting off what Colin Kaepernick started. What makes that wrong is the fact that the NFL is also allegedly blackballing Colin Kaepernick from playing football ever again in the league.
What made it even more interesting, was not what was written in the statement, but some things that were left out, see the tweet below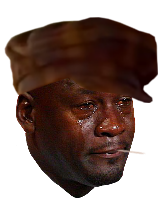 It's tough being a Jay Z fan these days with stuff like this going on.