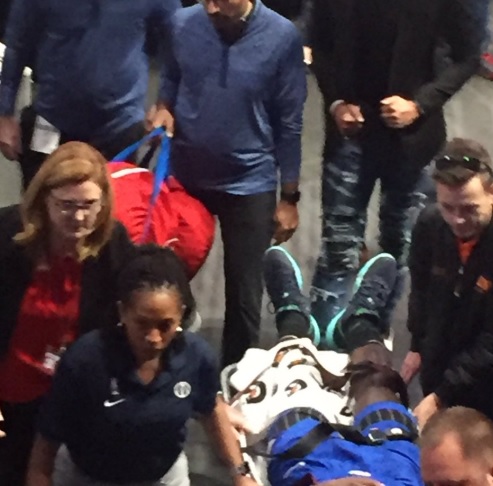 Jonathan Isaac Stretchered Off Court with Knee Injury after Scoring First Basket of the year 2020 in NBA. Jonathan Isaac possibly tore his acl.
Jonathan Isaac was stretchered off the court after possibly tearing in ACL on a freak play. He had just scored the first points in the year 2020 for the NBA.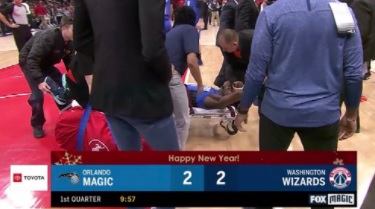 It was almost surreal watching it happen. One minute everything was perfect the score was 2-2, then it turned into a nightmare scene with that same 2-2 score becoming infamous. Jonathan Isaac was having a great season, some people were even calling him a young Kevin Durant in some ways. Let's hope he has a speedy recovery.