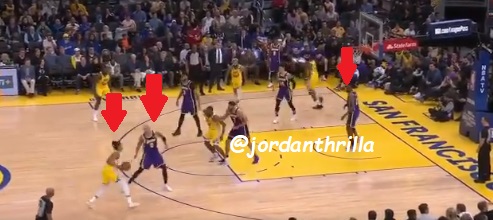 Jordan Poole Embarrasses Golden Hair Kyle Kuzma Then Points At Lakers Bench and Lebron James.
Warriors Rookie Jordan Poole worked Kyle Kuzma with a crossover and step back jumper embarrassing him on live TV. To make things worse he pointed in Lebron and Lakers bench direction after.

It was a true alpha moment for Jordan Poole, and another non alpha moment for Kyle Kuzma, which has become a common place for him this season.
These days Kuzma seems more worried about his new golden hair than basketball.
Author: JordanThrilla