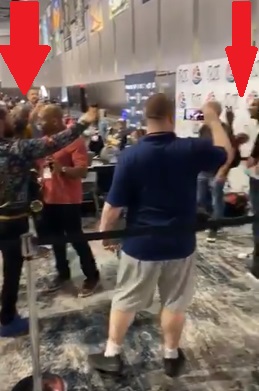 Jorge Masvidal and Kamaru Usman Almost Fight at Super Bowl radio Row.

Jorge Masvidal and Kamaru Usman got into a verbal confrontation at Super Bowl radio row. In the footage Usman can be see trying to charge Masvidal as he blow kisses at him.

There is a lot of bad blood between the two fighters, and they both have publicly stated how much they hate one another. When they finally get the chance to face off in the ring, it's going to be a very intense fight.
Author: JordanThrilla