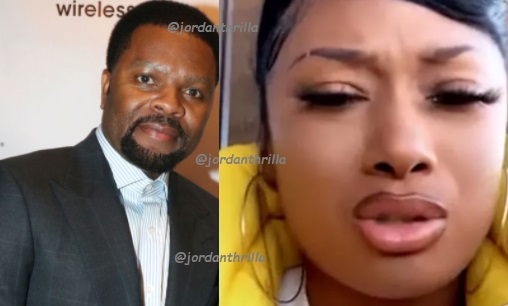 Judge Miller Shuts Down J Prince and Carl Crawford For Threatening Megan Thee Stallion over her label dispute with 1501.

Megan Thee Stallion is winning her court battle with her label, and Judge Miller laid down the law again today. Firstly, Judge Miller filed an order that says J Prince must refrain from threatening Megan Thee Stallion on social media.
Carl Crawford who is head of the 1501 Label was blocked by Judge Beau A. Miller from removing the restraining order that allows Megan Thee Stallion to release her music.

J Prince has show strong support for Carl Crawford through the whole ordeal with Megan Thee Stallion. J Prince threatening Megan Thee Stallion isn't surprising give his viral history of making bold threats on social media. However, J Prince has the kind of power where a court order still might not stop Megan Thee Stallion from receiving those threats.
All in all, things are looking up for Meghan Thee Stallion. Carl Crawford and J Price are losing the court battle against her it seems like. With Judge Miller making J Prince Threats at Megan Thee Stallion a thing of the past if that ever happened, she has to feel more confident than ever.
Author: JordanThrilla