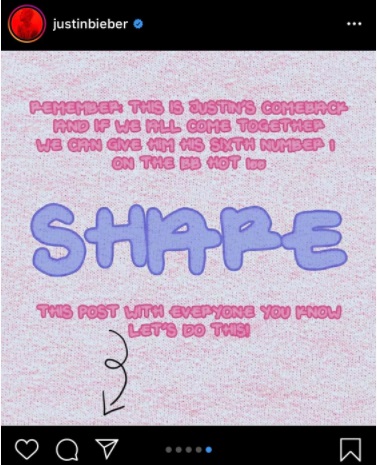 Justin Bieber Begs Fans to Fake His Streams for "Yummy", so he can Beat Roddy Rich "The Box" to #1 on Spotify. Roddy Ricch Blocks Justin Bieber from #1 on Spotify, and his label pulls shady move.
Justin Bieber is being accused of phone farming and begging for streams, just so he can beat rapper Roddy Ricch to Number One on Spotify.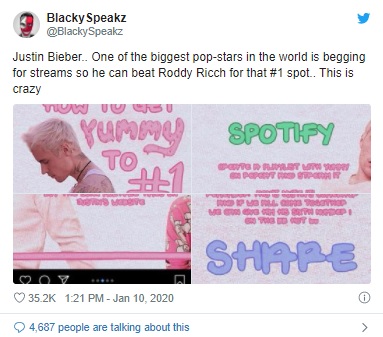 This is shameful considering that Justin Bieber is the biggest pop artist in the world, and social media is very angry at the cringe worthy levels of desperation by Justin Bieber and his music label.

It has fans wondering how real the stream numbers they put out for big artists are. Labels have been accused of faking streams many times in the past. The conversation of phone farming is being brought up.
Phone farms are operations setup by major music labels where thousands to millions of phones are housed in one place, and used to replicate streams or clicks that appear to be coming from different users. Drake for example, was exposed for having inflated streaming numbers in the past, and phone farming was likely the technique used to trick algorithms before his label was caught in the act.
The music industry will never have organic competition if the "biggest" artists like Justin Bieber are using shady tactics to inflate their numbers.
For the sake of integrity, even if you are a Justin Bieber fan, you should be hoping he doesn't get that number one spot.
Author: JordanThrilla