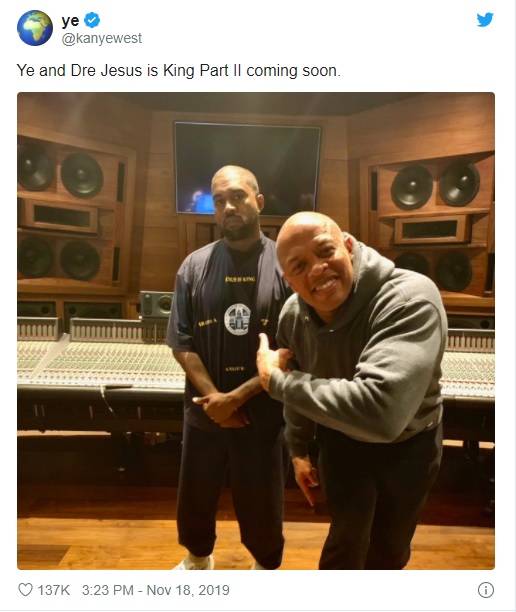 Kanye West and Dr. Dre Announce new "Ye and Dre Jesus is King Part II" album Coming Soon.
Kanye West is not done surprising the world just yet. Social Media was abuzz after Kanye West tweeted out,
" Ye and Dre Jesus is King Part 2 coming soon".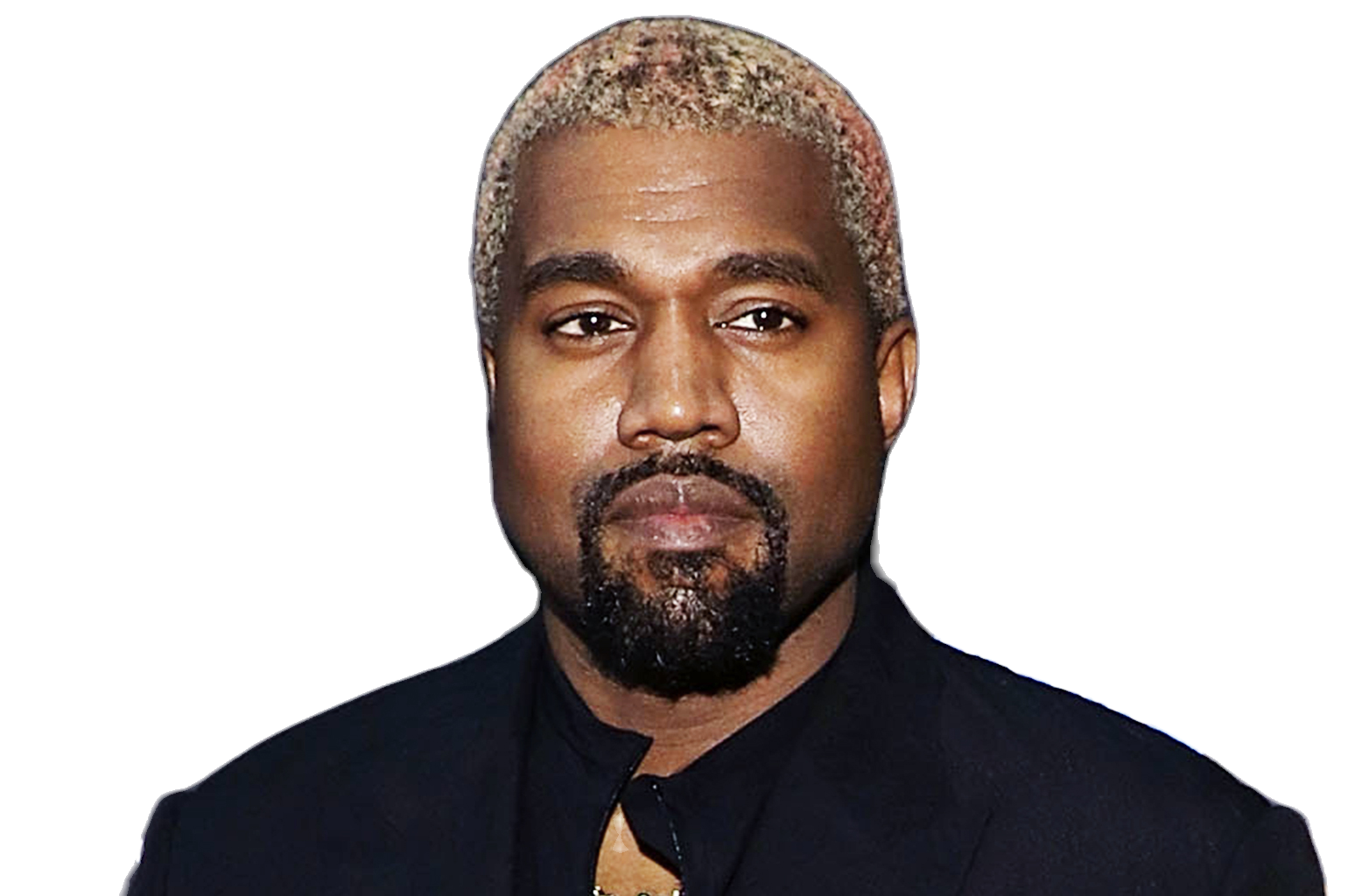 With a picture of Dr. Dre pointing at him in the studio. In true Kanye West fashion, he had on the iconic sweatpants and Yeezy 550 sneakers. It will be interesting to see, if the album is completely different songs, or the same songs from album remixed Dr. Dre style. Some Dr. Dre fans are saying this is like the Detox Album coming out for them. The world is now waiting to hear the release date now.