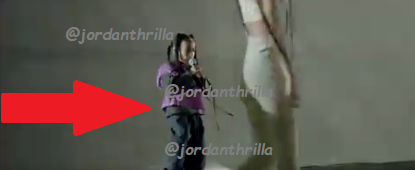 Kanye West Daughter North West Performs "Zaza" During Yeezy Season 8 Fashion Show in Viral Video.

Kanye West daughter began her music career performing "Zaza" on stage for the first time at Yeezy Season 8 fashion show. North West rapped lyrics that were hard to understand, as models walked across the stage in front her in classic Yeezy Fashion gear.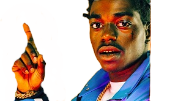 You can already see she has the star power to command the stage even at young age. Her voice still sounds timid and shy, but that all helps when your a kid artist.
No one was expecting North West to perform so the moment instantly went viral. It's not clear if she even practiced first, or she inherited Kanye West amazing ability to do impromptu performances.
One thing is for sure, North West is ready to shake up the music game just like Willow Smith did back in the day. With her dad being one of the most powerful and legendary figures in hip hop, there is no way her music career will fail.
Author: JordanThrilla