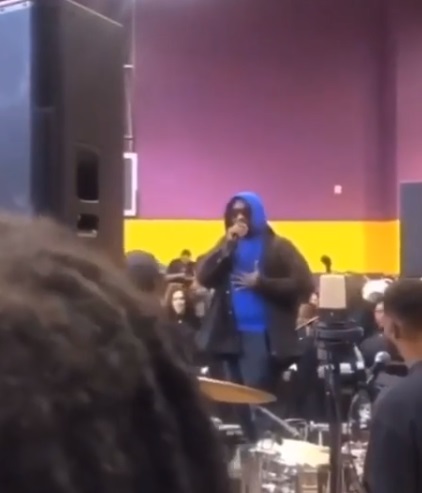 Kanye West Responds To Drake calling him secular in his New Interview during Public Preaching Speech.
Kanye West has responded to Drake's new interview, where Drake called him secular. Kanye West told Drake he takes offense to anyone who calls him secular. By definition secular means a person who does things with no religious or spiritual basis. Essentially Kanye West feels Drake was calling his new religious music a fake cash grab.
Drake and Kayne West have a long history. Their beef all started when Drake sent Kanye West a purple heart emoji, after Kanye West took a beat Drake wanted and made a throwaway song with it. With Kanye's new response it seems the beef has just been put back on the grill, and topped off with hot sauce. It is going to a spicy start to 2020 for Kanye West and Drake.