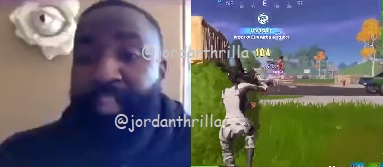 Kendrick Perkins Credit Gets Decline After His Kids Spend $16,000 on Fortnite in Viral Video.
Kendrick Perkins' kids racked up $16,000 dollars in Fortnite bills. Kendrick Perkins credit card was declined when he went to make a regular purchase at a store. That's when he found out the horrific Fortnite news.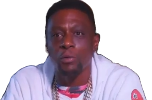 In most cases it isn't a good a idea to give a child free access to a your personal credit. In games like Fortnite where there are in app purchases available at every corner, parental controls are a must to prevent something like this from happening.
For Kendrick Perkins who is a millionaire $16,000 in Fortnite bills is a lot, but not enough to be life changing. However, for the average person this could be life altering.
Let's hope Kendrick Perkins was able to recoup that $16,000 in Fortnite Bills. If he isn't able to, let's hope his kids make good use of those items they bought and win a lot of games.
Author: JordanThrilla