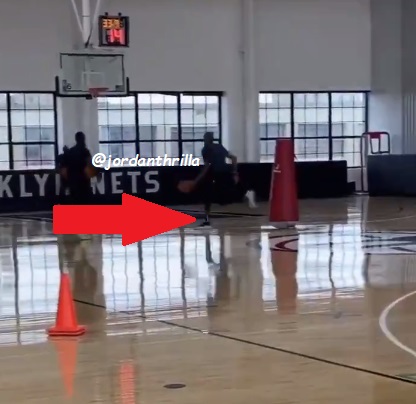 Kevin Durant Seen Playing Basketball and Shooting Jump Shots in Gym For the First Time Since His Injury.

Kevin Durant is finally healthy since his Achilles Injury and is already back on the basketball court getting shots up while moving at full speed.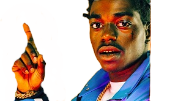 His Achilles looked 100% healthy, almost like the injury never happened. Pay close attention to how is able to stop and go on the run without any visible issues.

I wasn't too long ago we saw this picture of a groggy Kevin Durant in the hospital, after a major reconstructive surgery of his lower leg. Many people doubted he would be ever be the same again.
While this new video can't be used as proof that he will be the same player during actual NBA action, it gives a glimmer of hope that he will be the same Kevin Durant that he was before the injury.
Next season will be the make or break year for Kevin Durant's Career. He derailed his own career by joining the team he choked against in the 73-9 Warriors. Now he has to prove that he can actually lead a team to a championship. If he fails at this task it would be detrimental to his legacy as a player.
The basketball world is hoping he will be 100% while he faces this tall task so there are no "what if's" when this story is told years from now.
Author: JordanThrilla