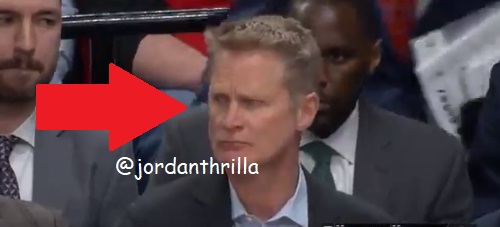 Kevin Harlan Bluntly Tells Warriors Fans the Reality of Their 2019-2020 NBA Season and Record Using Play by Play Commentary During Game. Kevin Harlan does play by play commentary on Warriors Record this season.
When Kevin Harlan started doing play by play color commentary on the state of Warriors season so far, it gave Warriors fan a huge dose of reality.
In his make anything dramatic voice Kevin Harlan says,
"The Golden state warriors are 10-34, on the road they're 3-19, they have the worst record in the NBA".

Warriors fans never expected to hear these words being spoken over national airwaves. Just last year they were in the NBA Finals competing for a Championship, after dominating the Western Conference without Kevin Durant.
Life comes at you fast though.
Author: JordanThrilla