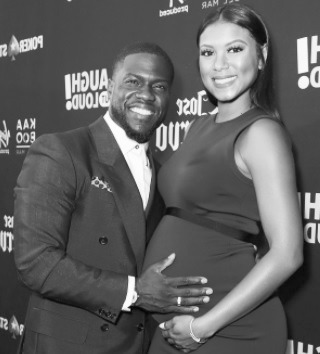 Kevin Hart's Wife Eniko Parrish Explains How She Found Out Kevin Hart was Cheating On Her While She was Pregnant.

In a new Netflix Documentary, Kevin Hart's wife Eniko Parrish revealed she found out Kevin Hart was cheating on her through an anonymous DM on Instagram while she was pregnant. In episode 3 of the documentary she said,
"How I found out was a DM, but I don't who it was or who sent it".
His wife went on to say in the DM was a video of Kevin Hart with another woman, as she she started crying painful emotional tears. At the time she received the DM, Eniko was 8 months pregnant, when her whole world came crashing down on her. She went on to describe how she felt "publicly humiliated" by Kevin Hart.
Surprisingly even with the horrific story of how Kevin Hart's cheating came to light, the couple were able to mend their relationship, and are still happily together today. Hopefully Kevin Hart is staying faithful to her now, because she seems like good woman who was able to forgive him for his horrible transgressions.