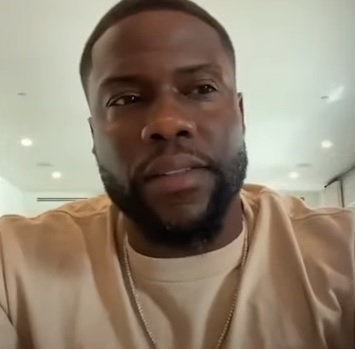 Kevin Hart told a Kobe Bryant story about his left hand in high school, in a new video. A visibly emotional Kevin Hart reminisced about going to a basketball camp in high school where Kobe Bryant was only working on his left hand, because he hurt his right hand.

Kevin Hart described how he felt watching Kobe take layups, jump shots, and dribble only with his left hand the entire camp. He made sure to highlight the general shock he was in when he was informed Kobe Bryant was only at the basketball camp to work on his left hand.
Kevin Harts recollection of events, just showed how dedicated Kobe Bryant was to his craft even at young age.
Author: JordanThrilla.