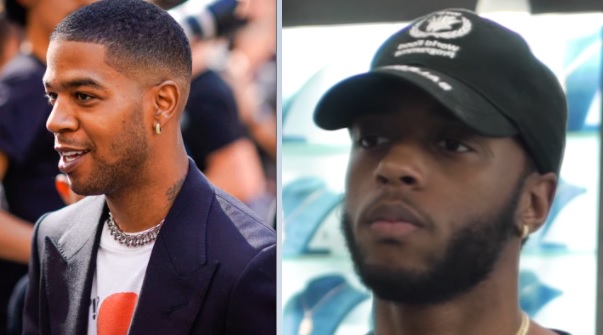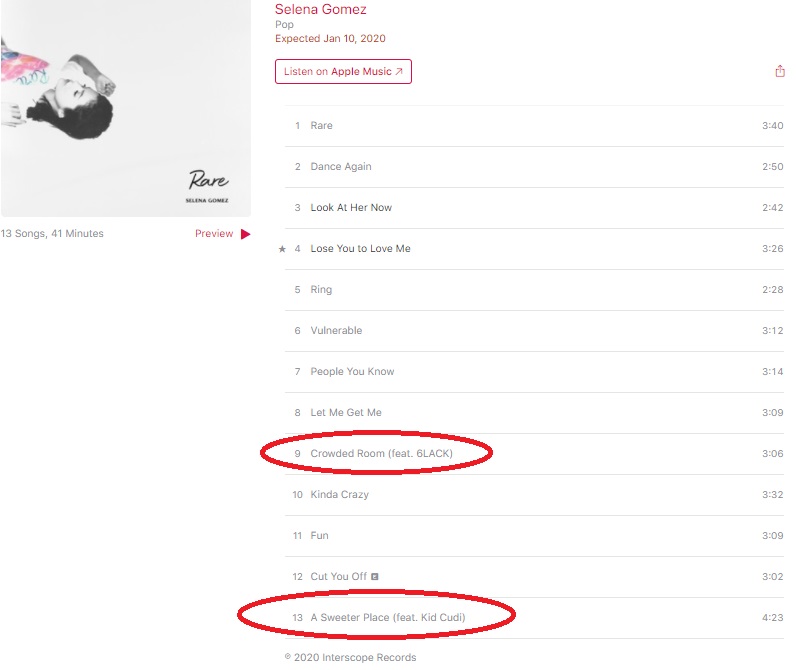 Kid Cudi and 6LACK to be featured on Selena Gomez's New Album 'Rare' According to Leaked Tracklist.
Kid Cudi and 6LACK appear to be feature on two tracks on Selena Gomez's new album "Rare". Kid Cudi is feature on a track called "A Sweeter Place", while 6LACK is on a track titled "Crowded Room".
The entire album has 13 tracks, but those two tracks will be the ones most people are looking forward to hearing in the hip hop community. The leak comes by way of an Apple Music tracklist for the album, that was leaked early. The album is scheduled for release on January 10th.