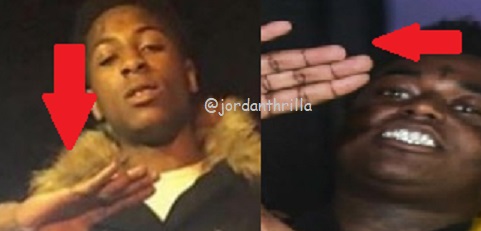 Kodak Black Disses NBA Youngboy Again on IG and Provides Evidence that NBA YOUNGBOY is his Son.
Kodak Black has responded to NBA Youngboy dissing him. Kodak Black calls NBA Youngboy his "son", then provided photos and videos of evidence of his claim on the several pages of a Instagram post. Press the arrow on Kodak Black's post to see all the alleged evidence of him being NBA Youngboy's father.
In the post Kodak Black told NBA Youngboy,
"You My Youngest Boy, You Really Wanna Be Like Me Jit Da Proof Is In Da Pudding. I Love U Tho Son-Son I Think About U Everyday..I Like How Ya Manager Dem BackTrack To Fix Da Snitching Stuff On The Blogs Doe Kuz Dat Cooperation Stuff Make Da FAM Look Bad But It's Ok Son-Son Daddy Ain't Mad At U, It Ain't Nothing."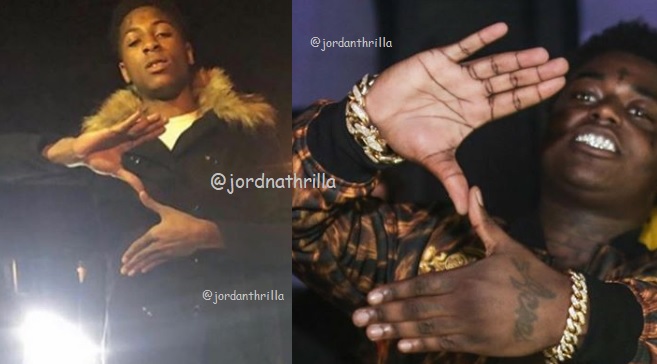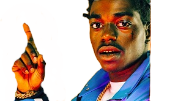 The identical hand sign that NBA Youngboy did after Kodak Black did it, is the most powerful piece of the evidence. There's is so much meaning in that photo, even it is possibly be taken out of context.
NBA Youngboy was very angry in his response to Kodak Black's first diss. It's unimaginable how irate he will be after he see Kodak Black provided proof he's his son figuratively speaking.
"NBA Youngboy is Kodak Black's son" could become a new theme if he doesn't clear things up soon.
Author: JordanThrilla