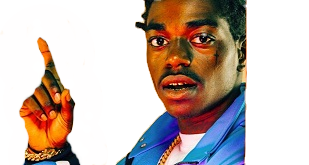 A few years ago, you would never expect Kodak Black to write something like this. Now I'm not sure if this was his clone that actually wrote this or not, but it seems like Prison jail time has gave Kodak Black a spiritual awakening wake up call. It seems like he has finally turned to corner into really making a personal life change.
In the message Kodak Black wrote " 4 Months Ago I Was Jus Facetiming Da Baddest Females On Planet Earth , Na Im Makin Jail Calls Waitin On Mail Call. Ya Sometime I Come Off A Lil Arrogant But You`ll Be Too If You Was Young & Rich Comin Up Out Da Projects , Shiddd I Walked Out A Juvenile Detention Center To Millions Of Dollars #IMAGINEDAT .. On Da Real , Im Feelin Its Sumn God Wanna Show Me Or Want Me To Do Cause Im Steady Going Through Da Same Thing , Hopefully These Lessons Turn To Blessings. I Appreciate Ya`ll Screamin To Me Too LOVE ". The message was posted with a photo his fan mail and prison snacks.
Some people might say he is faking the funk, just to try a get out of jail prison. I believe he genuinely means what he wrote.
Something tells me, Kodak Black is going to get out of jail prison, looking like his healthy cloned self ????