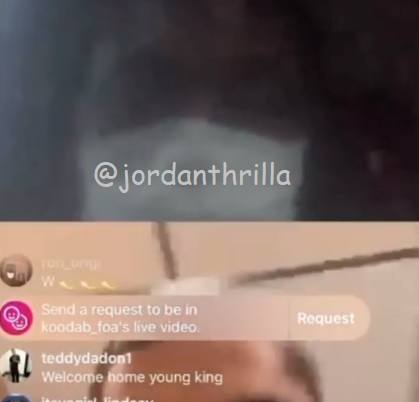 Kooda B On IG Live After Being Released From Prison Because of Coronavirus.
Kooda B is released from prison and got on IG Live first thing with J.I to talk that talk. Kooda B was freed from jail due to concerns of coronavirus spreading rapidly in the prison where he was housed. His Instagram Live video after being freed from prison is classic.

It's clear Kooda B is feeling good, to finally be out jail. He was supposed to be in there for way longer. It's surprising he got out before Tekashi 6IX9INE who was also trying to get released because of a coronavirus complaint.
Kooda B getting on Instagram Live right after being released from jail shows he hasn't lost his sense of self while locked up. Let's hope he can stay out of trouble now that he is a free man.
Author: JordanThrilla