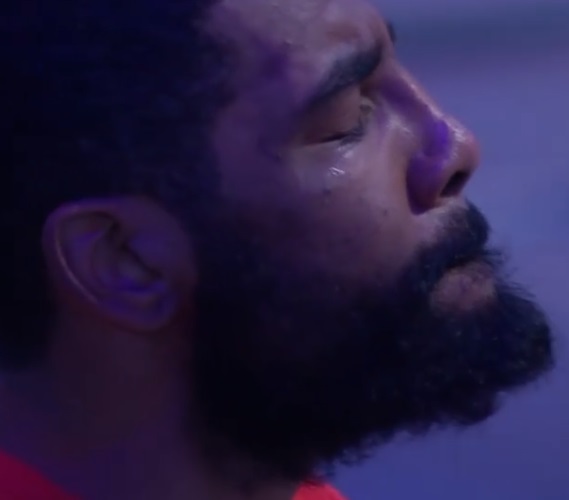 Kyrie Irving Breaks Down Crying In Tears for Kobe Bryant During National Anthem.

Kyrie Irving is still not over the loss of Kobe Bryant and his emotions spilled through during the national anthem. Kyrie was seen crying tears as he closed his eyes thinking of Kobe.

Just yesterday Kyrie Irving was still too upset to speak to reporters, and Kevin Durant stepped in to talk for him. It's clear it's going to be a very long time before Kyrie can get over this tragic unexpected loss of Kobe Bryant.
Hopefully Kyrie can channel the emotion into some sort of motivation like Lebron James is doing.
Author: JordanThrilla