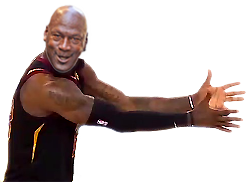 Just a few days ago, TMZ released a video criminalizing Demarcus Cousins. In the video Demarcus Cousins, is heard threatening his ex girlfriend and mother of his son. He nicely asks her to let his son come to his wedding, which she refuses to do. This leads to Demarcus Cousins making a vicious threat, which she made sure to record.
Just yesterday, Lakers and Police announced they have started to investigate the video and threat claims from his ex girlfriend. Lakers released a statement saying they "take this claim seriously". Lakers say they are working with NBA to gather evidence on the matter.
The wedding in question took place in Atlanta, and was a generally happy event. Demarcus Cousins and his current girlfriend, got married with Nipsey Hussle playing in the background. Congratulation to Demarcus Cousins on the new marriage.
Once the honeymoon is over, Demarcus Cousins will have to get back to reality, and find a way to clear his name of the threat charges he is faces. Things aren't looking good, considering their is video evidence supporting his ex girlfriend claims. The list of problems just keep growing for Demarcus "Injuries" Cousins.
#DemarcusCousins #Threat #investigation #Lakers #NBA