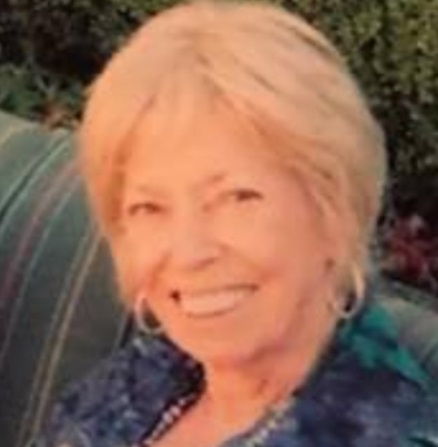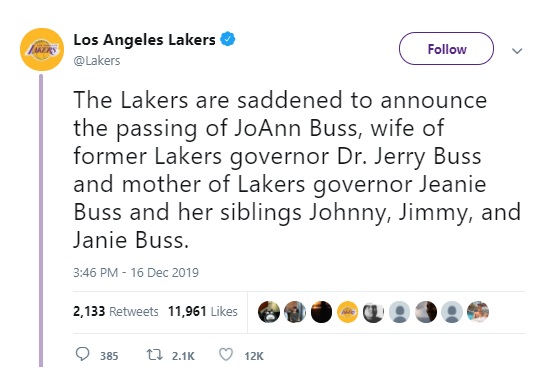 Lakers Owner Jeanie Buss's Mother JoAnn Buss Has Died and Passed Away.
Jerry Buss's Wife and Jeanie Buss's mother JoAnn Buss is reportedly dead. The sad news of her death came in announcement on Lakers team twitter. The statement said,
The Lakers are saddened to announce the passing of JoAnn Buss, wife of former Lakers governor Dr. Jerry Buss and mother of Lakers governor Jeanie Buss and her siblings Johnny, Jimmy, and Janie Buss.
Lets pray for the Jeanie Buss and her family through this tough time. RIP JoAnn Buss.