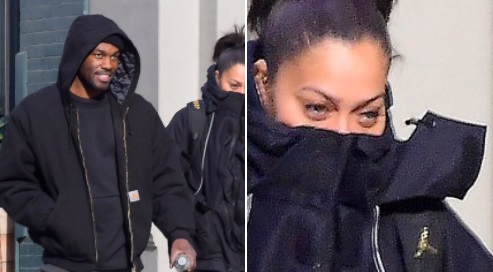 LaLa Anthony Caught Cheating on Carmelo Anthony, on Secret Date with Aquaman Actor Yahya Abdul-Mateen.

LaLa Anthony was caught on a date with Yahya Abdul-Mateen. People see it as Lala Anthony cheating on Melo. The guilty look in Lala's eyes in the viral photo says it all.
LaLa and Carmelo Anthony where rumored to be working on their relationship. Then news broke that they had allegedly started dating exclusively again. We even saw touching moments between them during some recent NBA games.
Low and behold, she may have been leading Carmelo Anthony on all this time. She may have led him on, just so she could "cheat" on him as payback. She possibly wanted Carmelo to feel the pain she felt when she found out about his infidelity. However, two wrongs don't make a right, so this is still sad to see.
Carmelo Anthony was having a great come back season, just recently hitting an amazing game winner. Hopefully this doesn't derail the momentum he had going, Carmelo is known to be an emotional player. The best thing for Carmelo to do at the moment, is stay Melo.
Story is still developing.