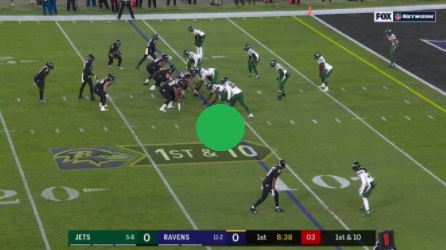 Lamar Jackson breaks Michael Vick NFL record for most rushing yards by a quarterback in a single season with 1,044 Yards.

Lamar Jackson made history after a 5 yard run in the 1st Quarter vs Jets. He passed Vick's single season quarterback rushing record of 1,039 yards.
Lamar Jackson is like the Stephen Curry of the NFL. Many people saw Lamar Jackson as the second coming of Michael Vick, but he has become something even better. The NFL has never seen anything like Lamar Jackson before.
Jackson is leading candidate for MVP. If he can get that award, along with leading the Ravens to a Superbowl, we might be looking at the greatest single season by any quarterback in the NFL history.