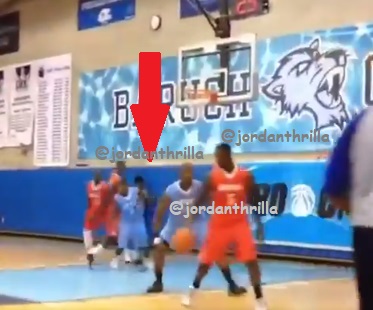 Lance Stephenson Crosses Someone Up Backwards then Does 360 Layup While Falling in Viral Video.
Lance Stephenson may have done the first backward crossover ever. In a viral video Lance Stephenson crossed someone up while facing backwards. He then did a 360 layup as he started to stumble himself after losing his footing.
The backward crossover dribble was executed to perfection by Lance Stephenson. It look liked an And 1 move perfectly mixed with the technicalities of the NBA game.

Lance Stephenson dominated in China, and is now looking to signed by an NBA team once the season starts back up. His handles was always one of the strong points of his game.
The defender in this video found out the hard way that even when Lance Stephenson is turned backwards, he's still going to cross you out your shoes.
Author: JordanThrilla