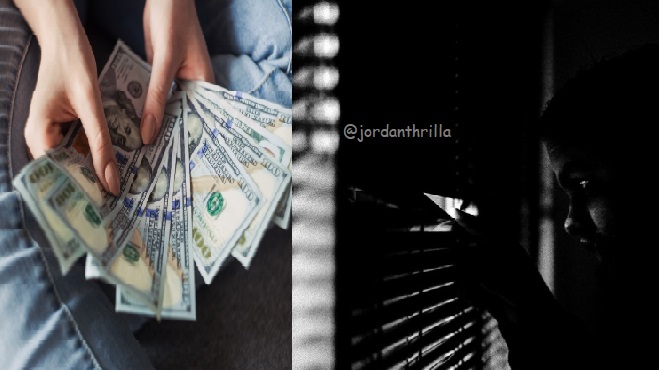 A landlord was exposed for checking IRS website to see if tenants got a Stimulus Check to pay their rent. One of the tenants leaked the conversation where they found out their landlord used personal information to check the status of their stimulus check payment on the IRS website. The Landlord was illegally spying on the tenants stimulus checks in essence.
Take a look at the conversation between the landlord and tenant discussing the stimulus check cash, how they where spying, and their rent for the month of April.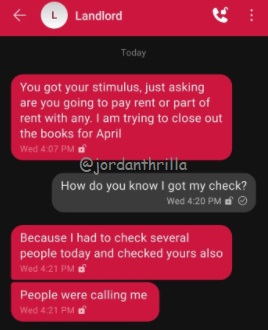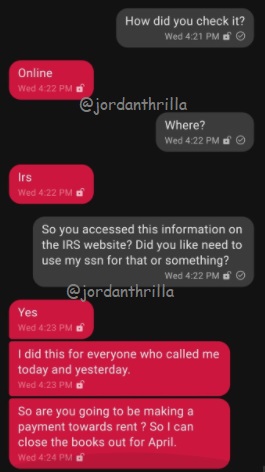 Based on the conversation, it seems the tenant had previously called the Landlord letting them know that they wouldn't be able to make rent for April due to the Coronavirus COVID-19 pandemic. The Landlord was keeping a list of Tenants who called, then going back to use IRS website to monitor when they received their stimulus check payment. The Landlord was likely able to use the IRS website since tenants already had their personal information on file from lease agreements.
Landlords are known for being cutthroat about business when it comes to paying rent, but this takes things to new level. A level that would be considered illegal by law. A Landlord checking the IRS website for tenants stimulus checks is a headline we never expected to hear during the coronavirus pandemic.
Author: JordanThrilla