Lauren London Finally Lets the World Know Nipsey Hussle's Final Gift to Her before He Died.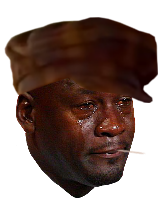 Recently, Lauren London did a very personal and revealing interview with GQ magazine. She talked about her relationship with Nipsey Hussle, and leaked he gave her three books, that would be his last gift to her.
During the interview she said one of the books was about parenting, and delved into how much he would seek knowledge about the psychological aspects of being the perfect parent. She even mentioned he had a library they would frequently read books from on the subject.
Nipsey Hussle was a true legend. A man of knowledge, that wanted to spread knowledge to people all around the world. It's no surprise his last gift to Lauren London ended up being three books. RIP Nipsey Hussle.