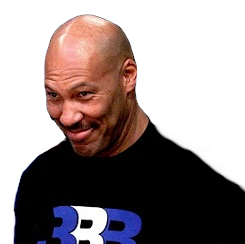 Lavar Ball called his son Lonzo Ball "damaged Goods" and "Alfonzo" in a rant about the state of BBB Big Baller Brand changing name, on "Ball in the Family" show. Lavar Ball said " "When I come out with a name & somebody ask me to change it, that's like people saying change Lonzo name to Alfonzo on the fact that he been damaged goods for the past 2 years.". Blaming Lonzo for being part of the reason BBB was faltering.
This is the type of comment, you have to sit back and analyze before passing judgement. Here are some facts. Lonzo Ball really has been damaged goods the past two seasons. He didn't make it through his rookie season because of injury. He also didn't make it through his sophomore season because of injury. He also had a knee surgery already, which is also a red flag so early in his career. Couple this with Lonzo struggles on the basketball court, in terms of his shooting and freethrows, and the term "damaged goods" doesn't sound too bad.
The bigger question here is, did Lavar Ball need to actually say it? Or could he of said in a different way that isn't so harsh? Given the history people have of hating the style of parenting Lavar Ball chooses to use with his sons, he is probably going to catch a lot heat for this one. The question is, is the heat really justified?