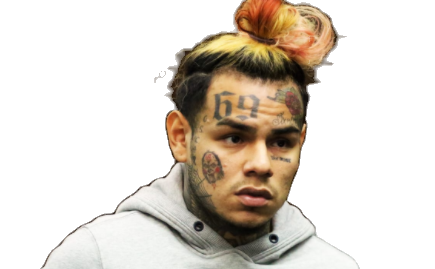 10 Minute Audio Released of Tekashi 69 6ix9ine Testifying in Court Snitching on everybody, was leaked today. The 10 minute audio paints a grim picture of the end of the Tekashi69, 9 Trey Blood Gang, and Treyway era in hip hop. In the audio clip, we here the voice of the real daniel Hernadez, not the voice of his alter ego he created for music "6IX9INE".
The more you listen to Tekashi69, tell every thing he possibly can about his former "friends" and business partners, the more you realize he was someone who got caught up in the wrong things. The Wrong things lead him on a path, that he walked too long, landing him where he is now in prison.
If Tekashi69 could do it all over again, he probably would do things differently. Other upcoming rappers will most likely pay attention to this situation and learn from it.
#Tekashi #10minuteaudio #leaked #snitch