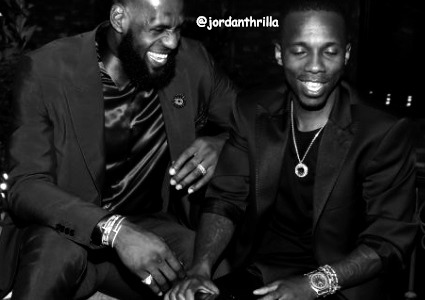 Lebron James Best Friend Rich Paul Allegedly Being Considered for Knicks GM Job.

Rich Paul is possibly going to be New York Knicks next General Manager according to a new report. Rich Paul is the best friend and agent of Lebron James.


Fans everywhere took twitter to immediately say what we all felt when we heard the news. Lebron James and Rich Paul are slowly taking over the NBA.

If Rich Paul can secure the GM job it would be the pinnacle of an amazing story. The guy who met Lebron while selling sneakers and throwback jerseys out the back of his car, becomes a millionaire agent, then an NBA GM.
It's safe to most people are rooting for Rich Paul and are hoping this actually fully materializes. His track record speaks for itself, he would likely make a great General Manager for the Knicks.
Author: JordanThrilla