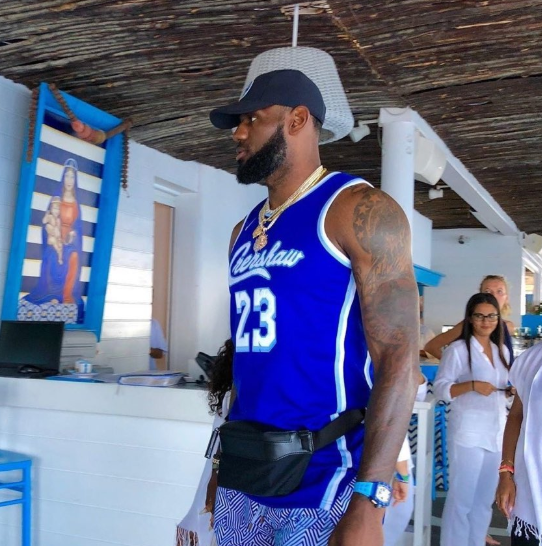 Lebron James paid homage to Nipsey Hussle by wearing Crenshaw Jersey, but also captured attention of eyes, of very attracted lady woman in heat. She couldn't stop staring and take her eyes off him, but it's hard to notice at first. This might make it clearer.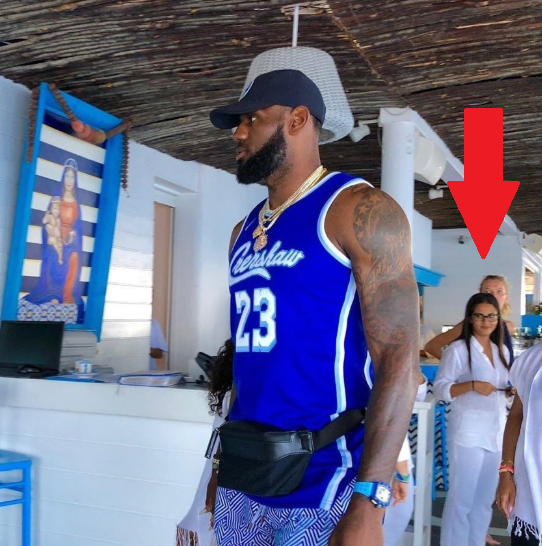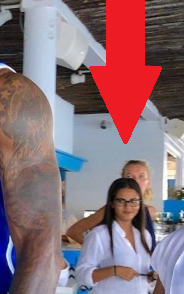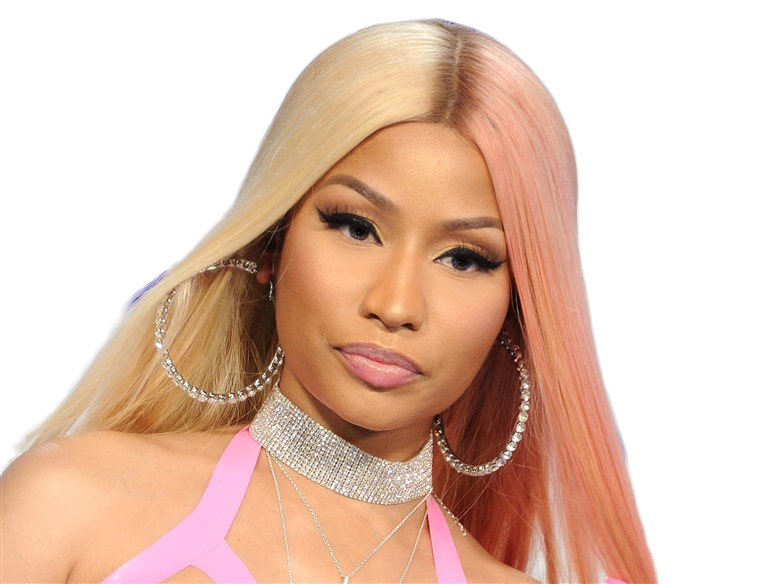 Nicki Minaj face, is probably how his wife Savannah reacted when she noticed the woman in the background of the photo????. Luckily for the woman, it doesn't look like Savannah was there in person, or their might have been some problems.
RIP Nipsey Hussle. Lakers should definitely wear these legendary jersey's on the court this coming season.