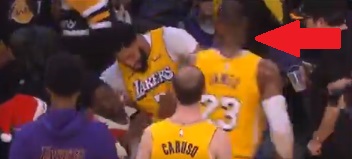 Lebron James Interrupts Anthony Davis and Kevin Hart Moment Desperately Seeking Attention and Camera time.

Anthony Davis fell on Kevin Hart at the end of the 2nd Quarter of Lakers vs Clippers game, and Lebron James came running across to fall on Kevin Hart too, desperately seeking attention and camera time. It was one of the most cringe worthy but funny moments of the NBA season so far.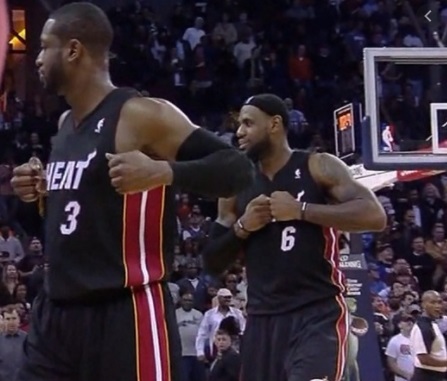 It brought back memories of when Lebron copied Dwyane Wade doing the Superman gesture toward Cam Newton after Wade hit a game winner, in an attempt to get attention like Wade.
It's safe to say Lebron loves the spotlight, and he isn't going to let anyone have a moment of their own with a Hollywood superstar while he is one the court.