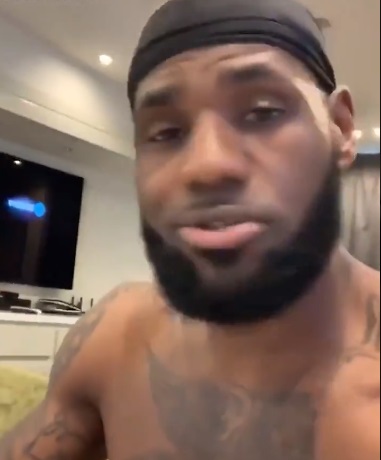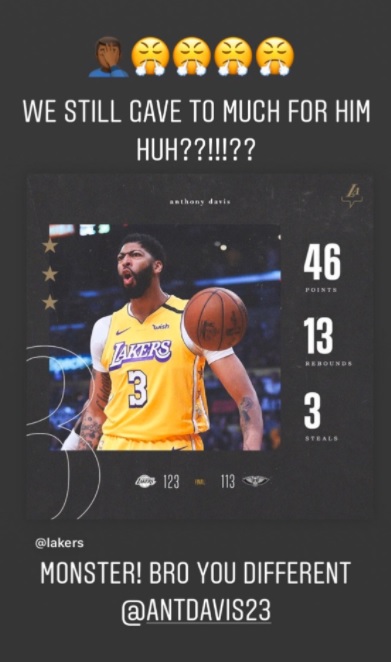 Lebron James Disses His Former Lakers Teammates Lonzo Ball, Brandon Ingram, and Josh Hart on Instagram, "We still gave too much for him?"

Lebron James took shots at his former Lakers teammates who were traded for Anthony Davis. After Lakers easily handled the Pelicans, Lebron James posted a message on Instagram saying
"We Still Gave Too Much For Him?". Monster! Bro you different.
Lebron James made sure to add the face palm emoji to the post. It was a game where Anthony Davis dropped an easy 46 and 13.
The former Lakers players had decent games as well to their defense. Lonzo Ball had another great game where he scored 21 points and shot around 50% from three. Brandon Ingram was going basket for basket with Anthony Davis at times.
At the moment however, Lebron is right because Lakers definitely seem to have won the trade. The only real player of value Lakers lost in the trade was Lonzo Ball.