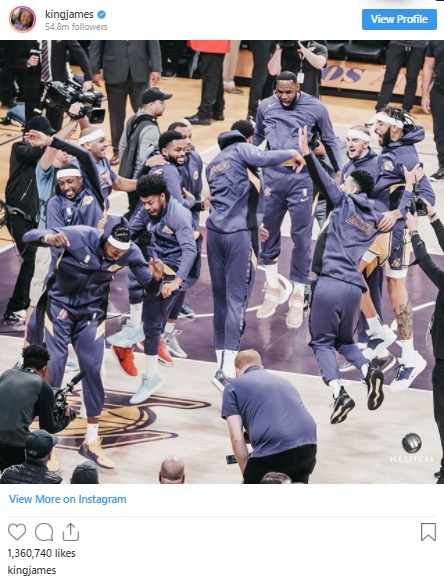 Lebron James Leaves Kyle Kuzma Out of "Love My Brothers" Instagram Photo.

Lebron James posted a photo on Instagram with caption "Love my Brothers", but it was missing Kyle Kuzma. It is leading people to believe Lebron left Kyle Kuzma out the photo because he is about to be traded.
Going back to last season, we know Lebron James like to subliminally tell you when you are going to be traded. Josh Hart for example learned he would be traded, after Lebron purposely read his trade notes while Josh Hart was sitting right next to him.
Lebron James means business when it comes to trades, even if you think he is your friend.
Kyle Kuzma is a Lakers fan favorite, but it looks like Lebron just let the world know his time as a Lakers is about to come to an end.