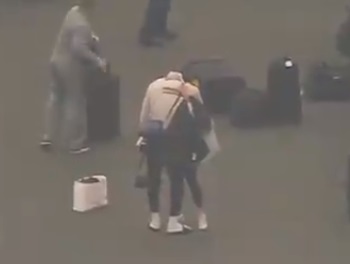 Lebron James Seen Crying In Tears As he Exits Lakers Team Plane Reacting to Kobe Bryant's Death in Viral Video.

Many people were wondering how Lebron would react to Kobe Bryant dying. New video footage shows Lebron crying in tears after learning Kobe Bryant died in a helicopter crash.

As Lebron exits Lakers plane you can see he is visibly distraught as someone hugs and consoles him.

Lebron and Kobe Bryant had a close relationship born out of pure competitiveness. They had great respect for one another off the court, and the same respect on the court. They even bonded as best friends during the Olympics.
Hopefully Lebron can use Bryant's passing as extra motivation towards winning championship for the Lakers.
RIP Kobe Bryant.
Author: JordanThrilla