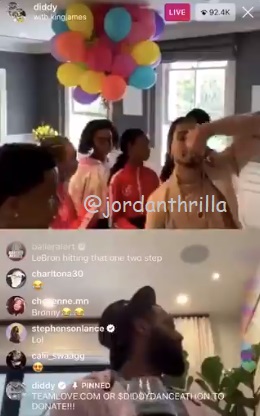 Lebron James sons Bryce and Bronny refused to join P Diddy's Instagram Live stream in new hilarious video. Lebron James begs them to join him on P Diddy IG Live, before saying "these n**** is too cool for school".

P Diddy didn't seem to care that Lebron's sons wanted no parts of his Instagram Live party and just kept dancing like nothing happened.
Hopefully this doesn't make P Diddy hold a secret grudge against Lebron.
Author: JordanThrilla