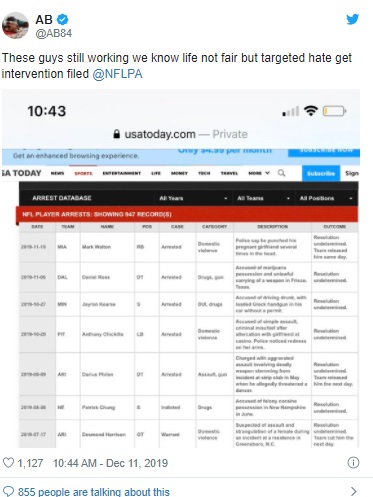 Leonard Fournette Calls Antonio Brown AB a Snitch Like Tekashi 6IX9INE, after he Snitches on Twitter to NFLPA with list of crimes NFL players committed. "My dawg AB than ratted me out like that huh".
Antonio Brown took to twitter to snitch on all NFL players who are still playing in the NFL, but committed crimes with a list he sent to the NFL Players association. The list included Leonard Fournette, who then posted a AB Tekashi69 mashup meme.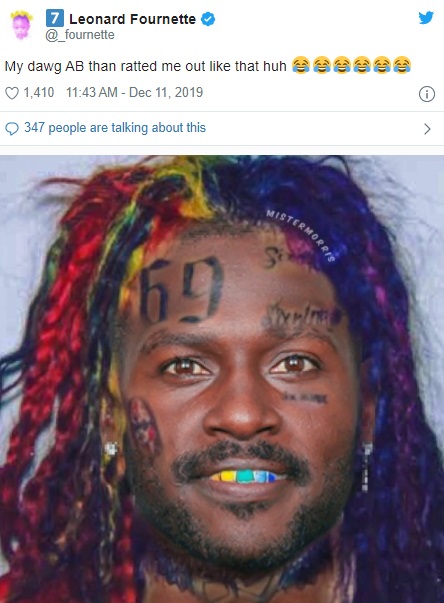 In the tweet AB posted he said,
"These guys still working we know life not fair but targeted hate get intervention filed @NFLPA".
Although it does seem like attention seeking from Antonio Brown, he makes a valid point to some people. There are definitely players playing in the NFL who actually committed crimes, while nothing against AB has actually been proven and he doesn't have a job in the league. Story is still developing.