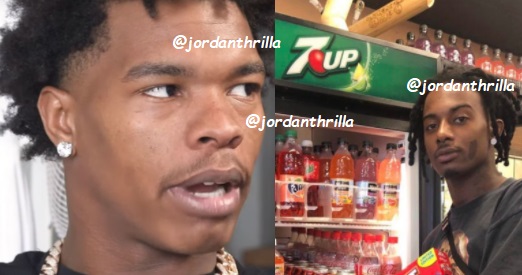 Lil Baby Disses Playboi Carti On His New Album My Turn and Goes Viral.

Lil Baby dissed Playboi Carti on his new album My Turn, and fans are going crazy. Lil Baby accuses Playboi Carti of stealing his style and sound, then raps "ain't come to play with these boys I ain't Carti". Lil Baby also calls Playboi Carti "boring".
If look closely the line about "not playing I ain't carti", is actually clowning of his rap name "Playboi Carti".
On the song Lil Baby raps "First they try to steal my style, then try to steal my sound, these n***** boring". Then later says the line about Playboi Carti being a joke.
There is definitely a striking similarity between the way they rap and carry themselves. Take a listen to Playboi Carti rapping below.

You can definitely see why Lil Baby may be taking shots at Playboi Carti, they almost sound exactly alike.
Lil Baby seems to send a warning to Playboi Carti to change up his style, or prepare for lyrical warfare. It would be cool to get some diss tracks from both artists. Diss tracks are when an artist can truly be free to express themselves without the hinders of making album songs.
Playboi Carti hasn't responded to diss, but when he hears this track he likely will.
Author: JordanThrilla