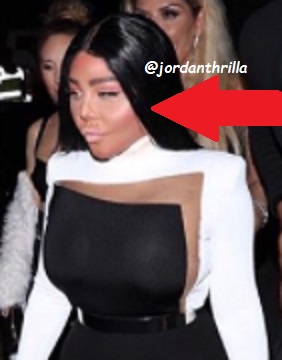 Lil Kim Has Allergic Reaction To Shellfish at Floyd Mayweather Birthday Party Causing Her Face and Lips to Swell.

Lil Kim allegedly had a serious allergic reaction to shellfish during a Floyd Mayweather party, which caused her face and lips to become very swollen. The pictures of her face are simply shocking.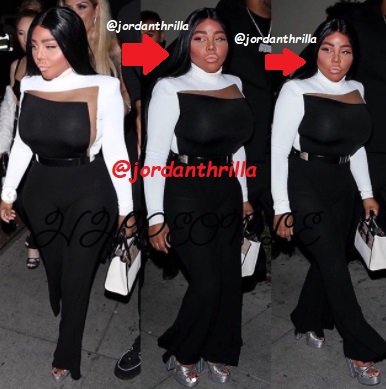 It's not clear if Lil Kim didn't know she was allergic to shellfish, or if she knew and just was trying to be brave.
It looks like Lil Kim took her face swelling up in stride, and still tried to look her best self for the cameras as she left his party.
Let's hope Lil Kim makes a full recovery from the shellfish accident.
Author: JordanThrilla