Lil Reese post pictures of surgery stitches wounds on his neck and throat, from removing gunshot bullets.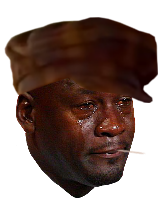 Lil Reese is very lucky to be alive, but he might not be able to talk anymore. Lil Reese posted a picture of his stitches from surgery to remove bullets from his throat and neck. He was hit by a semi automatic rifle in broad daylight. The caption of the Instagram post read
"Made 4 it Lifes a Gamble I got Hella Luck"
Many people were wondering why he was covering his throat in a Instagram video just after he got out the hospital. This huge surgery wound on his throat explains why. Lets hope Lil Reese lays low from now on, and stays away from people who might put him in danger again. It is truly a blessing that he is still alive. Hopefully we will hear him actually talk again some day.