Lil Uzi Vert dissed Playboi Carti again with a disrespectful tweet. This time Lil Uzi Vert posted a laughing emoji in response to a fan who said, "New Carti S*** Slap". Apparently he doesn't think that new Carti slaps at all.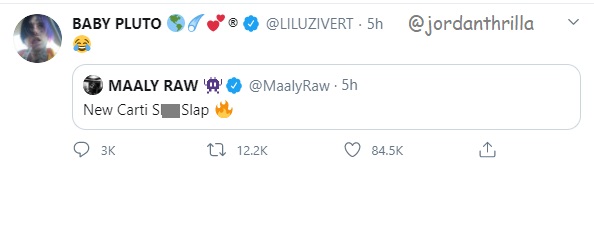 We all know when someone just straight laughs at you, it is the ultimate sign of disrespect. Think back to the time when Lebron James just laughed at Marcus Smart trying to fight him, that same level disrespect applies here with Lil Uzi Vert laughing at Playboi Carti.
Naturally we have to expect Playboi Carti will respond to Uzi Vert's this disrespectful diss.
Author: JordanThrilla