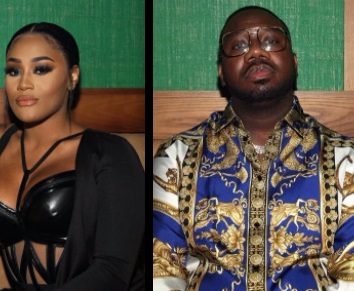 Lira Galore Suing Pierre 'P' Thomas aka Migos Quality Control CEO 'P' for $15 Million Dollars Accusing Him of Violent Abuse Towards Her While She was Pregnant with Baby. Has proof in the form of pictures.
Lira Galore has accused Quality Control and Migos CEO 'P' of domestically abusing her for 8 months while pregnant. According to reports Galore says Pierre 'P' Thomas would beat her very often during the 8 months she was pregnant.
The allegations are heinous, and if true show CEO P had no regard for the safety of Lira Galore or the unborn child. She allegedly has proof of the physical abuse to back up her claims, in the form of pictures.
The news comes as shock to everyone, some people are saying he was jealous of her "stealing his shine". Lets hope Lira Galore and the baby didn't suffer any long term damage from the episodes of abuse. Story is still developing.