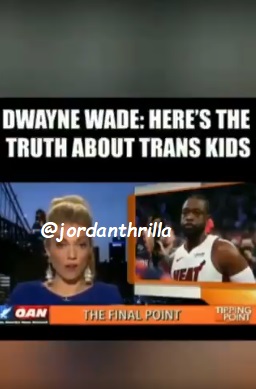 Liz Wheeler From Tipping Point Disses Dwyane Wade and Trans Daughter Zaya Former Son with 5 Facts.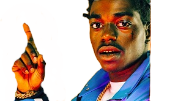 A news anchor Liz Wheeler went on a rant telling Dwyane Wade and his son Zion 5 facts about trans kids. The first fact she told Wade was that 90% of children under 18 with gender confusion grow out of it.

Liz Wheeler's first fact is the one that many people are latching onto. Those opposed to what is happening with Dwyane Wade and his family, have mostly made comments about his son Zion being too young for them to say he is concretely identifying with a different gender.

Those people critical of Wade mostly think, that Wade needs to give his some a lot more time to grow as a kid, and make sure he or she truly understands themselves as a person.
The fact of the matter is that Wade controls his household so the public opinion should never matter to him, but people would definitely hate to see his kid grow up only to realize they were just a gender confused kid.
All in all, no matter what you believe or how you feel, we should all just hope that Dwyane Wade's new trans daughter Zaya is truly happy for their entire life.
Author: JordanThrilla